Shopping Cart
Your Cart is Empty
Thank you for your business!
You should be receiving an order confirmation from Paypal shortly.
Exit Shopping Cart
The primary purpose of the B.M.C. Durfee Alumni website is to encourage contact among fellow alumni through reunions, publications, and through person-to-person contact.
REMINDER - Is your class planning a reunion? Please complete the form on the reunions page or e-mail reunion information to [email protected] so that it will be printed in the Chimes, shared on Facebook and posted on this website.
Durfee Alumni Association Week
Pictured left to right are Mayor Paul Coogan, Kristen Gauvin, Angie Gastall and Joseph Costa
Durfee High School Alumni Meeting Dates
2021 - 2022
Granite Grille at 6 P. M.
B.M.C. Durfee High School Alumni Assoc. Annual Meeting, Thursday, May 25, 2023 at 6:00 PM
The Annual meeting of the Durfee H.S. Alumni Association will be held at the New Durfee High School Nagle Auditorium, 460 Elsbree Street. Use North Entrance. Doors will open at 5:30 PM, refreshments will be served 6:00 PM - 7:00 PM. The Durfee Alumni Assoc. business meeting will begin at 7:00 PM followed by the Awarding of Scholarships to Durfee Seniors and the Distinguished Alumni Awards.
Distinguished Alumni Awards will be given to Dr. Rebecca Masterson 1993 and Frederick A. Drayton, Sr 1955.
Please join us to honor Scholarship Recipients and Distinguished Alumni.
I'm a paragraph. Click once to begin entering your own content. You can change my font, size, line height, color and more by highlighting part of me and selecting the options from the toolbar.
2023 Distinguished Alumni Recipients
Aeronautical Engineer Dr. Rebecca Masterson, Durfee class of 1993, is a Principal Research Scientist at MIT and Director of the MIT Space Systems Laboratory and is the first woman to direct a lab in the 104-year history of MIT aerospace engineering.
PROVIDED BY REBECCA MASTERSON
Frederick Drayton, Durfee class of 1955, spent most of his working life at the Department of Labor in Washington DC, was head of the Neighborhood Youth Corp., and has written several books, including one about growing up in Fall River.
PROVIDED BY FREDERICK DRAYTON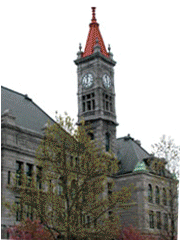 /