Shopping Cart
Your Cart is Empty
Thank you for your business!
You should be receiving an order confirmation from Paypal shortly.
Exit Shopping Cart
The primary purpose of the B.M.C. Durfee Alumni website is to encourage contact among fellow alumni through reunions, publications, and through person-to-person contact.
REMINDER - Is your class planning a reunion? Please complete the form on the reunions page or e-mail reunion information to [email protected] so that it will be printed in the Chimes, shared on Facebook and posted on this website.
Durfee High School Alumni Meeting Dates
2021 - 2022
Granite Grille at 6 P. M.
B.M.C. Durfee High School Alumni Assoc. Annual Meeting, Thursday, May 25, 2023 at 6:00 PM
The Annual meeting of the Durfee H.S. Alumni Association will be held at the New Durfee High School Nagle Auditorium, 460 Elsbree Street. Use North Entrance. Doors will open at 5:30 PM. The Durfee Alumni Assoc. business meeting will begin at 6:00 PM followed by the Awarding of Scholarships to Durfee Seniors and the Distinguished Alumni Awards.
Please join us to honor Scholarship Recipients and Distinguished Alumni.
2022 Distinguished Alumni Recipient
Distinguished Alumnus
Nancy Cooperstein Charney '56
Nancy Cooperstein Charney '56 is an American award-winning director and producer of both stage and screen. Career highlights as a producer include the original Broadway production of Lanford Wilson's Pulitzer-prize winning play - Talley's Folly - and the Emmy-nominated and Wilbur Award-winner - Snow in August - based on the book by Pete Hamill. In 1966, she produced Megan Terry's Viet Rock, the first of the anti-Viet Nam plays produced in New York City. As a director of television, Ms. Cooperstein Charney's work includes the LA Emmy award-winning film –Pioneer Women - The Wonder Years and the ABC Afternoon Special - UNDER THE LIMIT. Ms. Cooperstein Charney's film work includes the short film – Private Debts - that was featured at Sundance, London, Deauville and Toronto Film Festivals. It won the Chicago Film Festival's Golden Hugo Award, was shown on SHOWTIME and was hailed by Variety as a "classic tragedy (whose) direction is right on the mark, going for the rich subtext of feeling."

Showcasing her as both producer and director is the feature-length documentary film WHO'S NEXT? now available on Amazon Prime Video. This powerful and timely film shines a light on how Muslim Americans have suffered from bigotry post-9/11. Through her riveting storytelling, Cooperstein Charney succeeds in encouraging viewers to choose knowledge over ignorance so that the challenges of marginalized communities can be effectively addressed. "WHO'S NEXT? is the type of artistic expression essential to those who cherish the concept of democracy." David Rothenberg, Host of ANY SATURDAY, WBAI. Ms. Cooperstein Charney also directed a companion piece, highlighting how her early life influenced the creation of WHO'S NEXT?

Ms. Cooperstein Charney grew up in Fall River, Massachusetts, where she graduated from BMC Durfee High School in 1956. She began her professional acting career at age 11, appearing opposite Edward Arnold in The Apple of His Eye at the SOMERSET PLAYHOUSE. She then went on to produce, direct and narrate the weekly radio program, Juniors Speak on WSAR. On WALE she was a regular on WOMEN OF WALE. Later in New York City, she continued her radio career on WEVD, where she wrote, directed and produced a weekly program called Women in the News.
Her acting credits include Elaine May's Name of a Soup and A New Leaf, Jean Claude Van Itallie's King of the United States and Mystery Play and Connie Kaiserman's My Little Girl. She was an acting member of Andre Gregory's Manhattan Project, and an acting-teaching member of The Working Theatre, a project of Joe Chaiken and Kristin Linklater. As such she was awarded the title of "Master Teacher" from the Rockefeller Foundation. Ms. Cooperstein Charney has taught acting to prisoners on Riker's Island and taught teachers how to use acting as an instructional tool through the Teachers and Writers Collaborative. A graduate of Bennington College, Ms. Cooperstein Charney continued her studies at The Neighborhood Playhouse, The Berghoff School and Columbia University.
Ms. Cooperstein Charney now lives in New York City with her husband of 55 years, actor Jordan Charney. Together they have 2 children and 5 grandchildren.

2022 Distinguished Alumni Recipient
Distinguished Alumnus
Paul Grozen '50
Paul Grozen '50 was born November 29, 1932, to Julius Grozen '27 and Miriam Feitelberg Grozen '29. The family moved around Fall River during his early years, possibly giving him the distinction of attending more elementary schools (4) than anyone else. In his final year at Durfee he was selected as one of a four-person team to represent the school in the state high school mathematics competition - the first time Durfee ever sent a team to that event.
Paul's mother died when he was almost eight, bringing his relationship with his father much closer. Julius had graduated from MIT and was a naval architect, enlisting as an officer during World War II and remaining in the Naval Reserve for 20 years. His father's love of the Navy inspired Paul to join the Naval Reserve as a junior in high school and then with the support of his Congressman Joseph W. Martin, Paul was awarded an appointment to the United States Naval Academy in Annapolis.

At USNA Paul continued his academic success, graduating "With Distinction" and standing 28th in a graduating class of 750 (and in the top 3 in mathematics). In his second year, he met Phyllis Zelko and were married in 1956.
Upon commissioning in 1955 Paul had three operational years in the destroyer community, then applied for submarine training. He served first aboard the diesel submarine USS Grenadier and was then accepted into nuclear power training. He served on three nuclear submarines: USS Scamp as Weapons Officer, Operations Officer and Navigator; USS Permit as Executive Officer and Navigator; and USS Simon Bolivar as Executive Officer.
Finally, he commanded the nuclear attack submarine USS Haddock for more than four years, completing two six-month deployments to the Western Pacific and many Top Secret "Special Operations" . Paul then became the senior instructor for the "Prospective Commanding Officers" course. During this service assignment, he was selected for promotion to the rank of Captain.
Paul then spent two years at the Pentagon in the Office of the Chief of Naval Operations as Deputy Director for Undersea Warfare Research and Development. He also served as the Senior U.S. Representative to a Standing NATO Committee on Undersea Warfare. Paul's final position was another diplomatic posting, this time as Defense and Naval Attaché to the Netherlands.
During Paul's thirty-year Navy service, he was awarded numerous commendations, the highest being the Legion of Merit and Defense Superior Service Medal. Following his Attaché assignment, he was designated a Commodore in the Order of Oranje-Nassau, the highest award a foreigner could receive from the Netherlands. This citation was formally presented in ceremony by Queen Beatrix of the Netherlands. In 2019 Paul's Navy service was also formally recognized at Fenway Park by the Red Sox during one of their home games.

After retiring from the Navy, Paul and Phyllis moved to San Diego where Paul took a retirement job there with a small defense contractor and, shortly thereafter, accepted a position with Lockheed Martin.
In 2016, having completed his second 30-plus year career, Paul finally retired with ambitious plans for much more time with his two children, seven grandchildren, and now five great-grandchildren.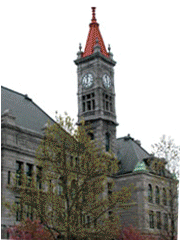 /